Tuscany & Spring, what an amazing duo!
It is the perfect time for going out and enjoying the outdoors, the warmer temperatures and days getting longer. Accommodation and travel still enjoy the low season effects (lower prices) and museums still seem quite deserted compared to the numbers they see in the summer time, with almost no people queueing in front of the entrances or quite short lines.
There are many good reasons then to travel and visit Tuscany during Spring time; since there are so many things to do and see when visiting a place for the first time that even an extended stay would not be enough, I've created a list of the the top 5 things to do in Tuscany in Spring to highlight those things I'd define "absolutely unmissable". If you have the time, there are of course many others to add but these are tied to Spring in particular.

1. Enjoy the outdoors in Tuscany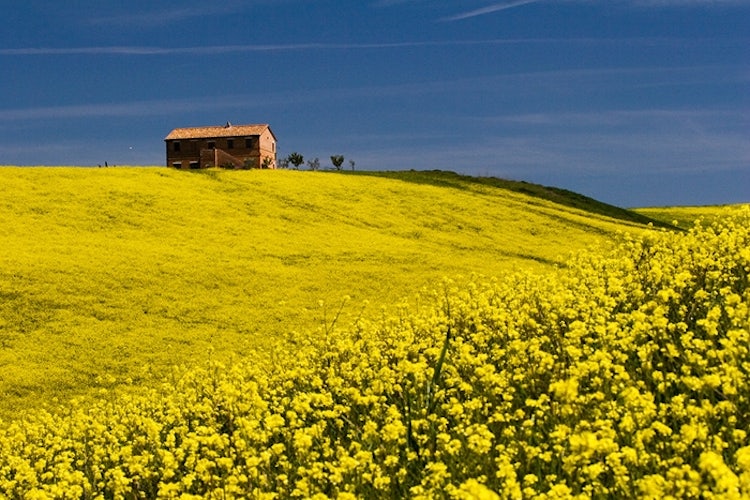 At the very top of my list is outdoor activities. Relaxing under the Tuscan sun (when the weather permits, obviously) is something that goes perfectly with Spring.
The first thing that comes to my mind when I think about Spring is a flowering field: maybe it's an instinctive association between this season and the rebirth of nature, the colors of blooming flowers, that always cheer me up after a long winter. When I travel around Tuscany in this season, my choice is to head to one of the many parks and botanical gardens. From the natural parks (in Maremma or San Rossore in the province of Pisa) to the sculpture parks (the Chianti Sculpture Park, the Tarot Garden in Maremma or that dedicated to the most famous wooden puppet ever, Pinocchio, situated in Collodi in the province of Pistoia), Tuscany is rich in places where nature perfectly blends with art, creating such a fascinating result that is almost impossible to describe.
If you prefer of searching out breathtaking panoramas both because of their beauty and the work you need to do to climb up the side of a mountain, then I highly recommend the Apuan Park. You'll enjoy a privileged view from the top of Tuscany, experiencing a whirlwind of emotions that these marbled Alps have been jealously guarding for centuries. You can climb up from Gallicano, to Monte Forato, as just one example.
Florence, Siena, Lucca (inside the walls), Pisa, the Appenines (Abetone, to be more precise) and the Apuan Alps: all of these locations boast of amazing sparkling colorful botanical gardens, a triumph of nature particularly during Spring that is highly worth a visit.
Abetone: this place has suddenly reminded me of another thrilling activity, cycling downhill down the mountainside amidst nature along specific trails...for high-speed thrilling seekers only! Here's more ideas of how to enjoy the outdoors in Tuscany.
2. Open-air thermal baths/hot springs: relax amidst nature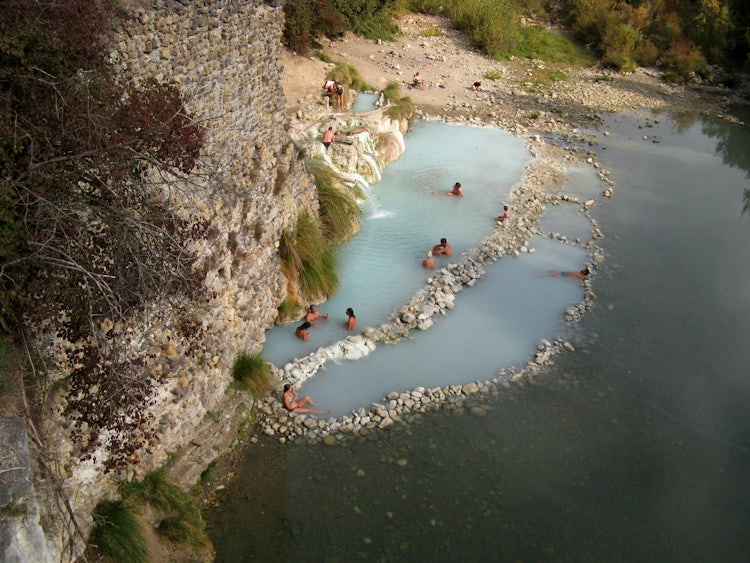 Second on our list is another outdoor activity: enjoying the outdoor thermal/hot springs. The best way to enjoy the benefits of hot springs without paying through the nose is definitely Tuscany! Tuscany is the Italian region with the highest number of thermal centers and natural water deposits. Even if the indoor spas offer many packages for all budgets, there are also several free hot springs areas still offered which let you enjoy Tuscany in a very unique way. In this case, be prepared to bathe in the hot, curative waters but to be a bit smelly afterward!
Saturnia and Petriolo are the most famous (and largest) natural hot springs in Tuscany that remain, but there are also San Casciano dei Bagni, Bagno Vignoni (both in the province of Siena) and Bagni San Filippo that offer varied solutions without spending anything. A chance to practice DIY thermal baths amidst the enchanting Tuscan landscape.
Natural parks, thermal baths and outdoor activities: all of these proposals are good solutions for spending time outdoors, but what about the sea? Temperatures are obviously still too cold for bathing (depends on what you're used to, of course! It is cold for us locals ;)) and the sun still mostly weak so not much good for working on our tan.
Beaches are mostly deserted, making them a real paradise for anyone who has the privilege to spend a bit of time there at this time of year. Tuscany is loaded with prime coastline, excellent beaches and parks along the coast; Don't forget the Maremma, where the equine culture is still very present in many aspects of daily life (just think at the ancient butteri, the shepherders or cowboys of Maremma, which connect the past to the present and hopefully to the future). Ready to go?
Feel it is too cold to do outdoor hot springs? Then an alternative is to try a day of luxurious relaxation at a spa: we highly recommend Asmana Wellness World, since it is close to Florence (you don't generally need to go too far) and can find many options for relaxing through a whole day.
3. Culture: exclusive chances to visit private spaces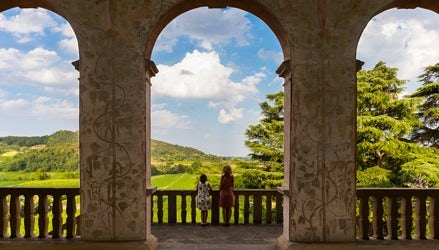 Every year, just during the Spring, the FAI (Fondo Ambiente Italiano) organizes Spring FAI Days. The Italian National Trust is a non-profit organization that protects, preserves and restores natural and artistic PRIVATE sites in Italy, many of which are generally closed to the public. This spring, the weekend of March 23 and 24, 2019 will be the FAI days. Many hidden treasures of art and culture will be extraordinarily opened to public throughout all of Italy, including churches, castles, villas, parks, natural trails and much more. A special chance for everyone, even those already know many areas of the Bel Paese, to learn more about Italy free of cost (some sites request donations). The complete list of all the places open to the public will be available on the official web site.
4. Spring food festivals & culinary tours: the Tuscan culture of food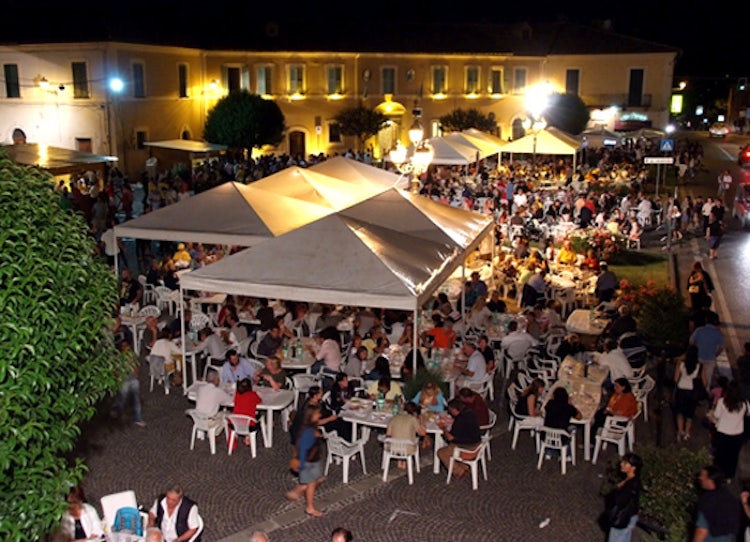 Could the culinary aspect be missing from our top five tips? Of course not! Tuscany's culinary scene is particularly interesting and rich in food festivals called "Sagre" in spring, especially in March. Two of the most important food-and-wine events of Spring - the Mostra del Chianti in Montespertoli (May 25 - June 2, 2019) and Cantine Aperte, a weekend (May 25-26, 2019) organized by the National Wine Movement throughout all Italy - are particularly worthy your while, but for those, we have to wait until the end of May. Don't worry, there is plenty in the meantime.
Many typical products of Tuscany are the "special" guests of many festivals all over the region. How about embarking on a culinary tour to discover Tuscan specialties while exploring some of the most fascinating places of the region? You can start in Mugello, which will host the Sagra del Cinghiale and Tortello (festival dedicated to wild boar and fresh handmade pasta filled up with meat or ricotta cheese and spinach, generally held in March) and then on to Chianti for the Sagra delle Frattaglie (where "frattaglie" stands for lampredotto, trippa and stufato, classical dishes of the Tuscan culinary tradition - Strada in Chianti, generally organized in March) and don't forget Certaldo and Volterra, with their Sagra del Tartufo Marzuolo on March. Check out these and more food events in the events pages for March, April and May!
5. Easter Parades, Processions and More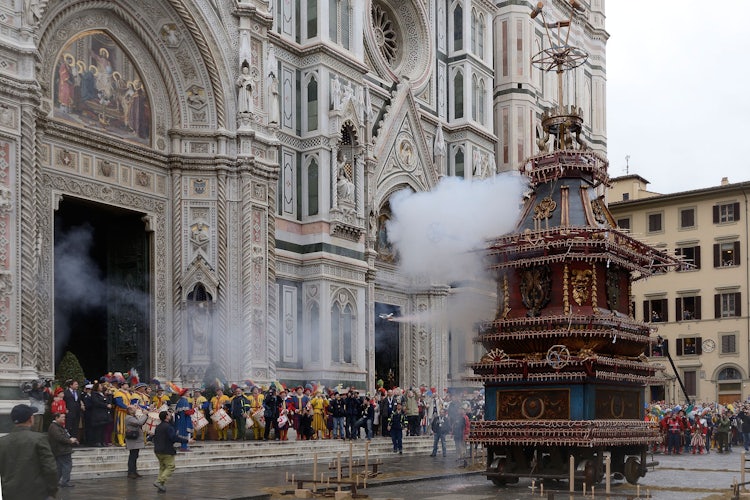 While Easter Sunday changes date every year, it always fall in Spring! Have you planned a trip during this time in Tuscany or planned a trip and only after realized it was going to be Easter as well? No fear, either way you can choose to seek out events that recreate or worship the special significance that Easter has for Christians in Italy.
In Florence, the main event is the Scoppio del Carro. You can either choose to enjoy the event, even if the crowds are huge, or stay away from Piazza del Duomo and enjoy the rest of the city... or just go elsewhere in Tuscany. Here is an idea of the many Easter events taking place across the region.
It is a religious holiday and widely celebrated, so some places close down but many others will remain open, particularly most that are tied to tourism. Make sure to book restaurant meals ahead of time, just to ensure you will have a table wherever you might be.
......
So what do you think? Do you have any top favorite activities to do in Spring in Tuscany? Share in the comments below! If you try any of these out, do share and let us know how everything turns out. In the meantime, enjoy!