We've been sharing Tuscany through our Travel Guides, Blog and Forum since 2002 and which today have grown to have over 25.000 visits per day and over 500.000 followers on social media.
Even for us, who have the privilege of living in Tuscany, there are still many aspects of our region that await to be discovered, its farthest corners still hidden. Often, it is because we are costantly surrounded by such authentic artistic, cultural, historical and natural treasures that we might not actually appreciate them as they should. So we set out to rediscover our territory, traveling across Tuscany and visiting both the more famous locations as well as the more unknown to then share our experiences on this guide we called Discover Tuscany.
We like to write about our adventures as we explore Tuscany, as well as help promote it but most of all, help other travelers to make their time and experiences in Italy unique and unforgettable. We do our best to share practical information for planning your trip on our Forum, where we reply to questions, and through our articles.
Meet the Discover Tuscany Team
Discover Tuscany was first born as a "family project" between Lourdes and Stefano, partners in work as well as in life, and Cristina, Stefano's sister. Soon thereafter, other locals also added their experiences and contributed, photographed and shared their corner of Tuscany with all of us - and we thank them with all of our hearts!
Lourdes
I'm from California but have called Florence my home for over a decade. I love to explore Italy; it is a lot of fun to try to see everything like I'm seeing it for the first time, keeping you, our readers, always in mind. I am continually "rediscovering" Tuscany, now from the perspective of traveling with our toddler, Sophie, in tow. I am the editor-in-chief for Discover Tuscany, dedicating a large portion of my time answering questions on our Forum, offering tips and recommendations to other travelers. When I find a bit of spare time, I also love to bake, read and play with yarn. 😉
Cristina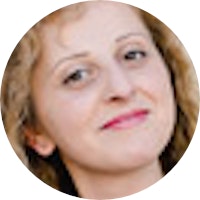 I am a curious person by nature, and love to travel and explore new places. I am particularly interested in things to enjoy as a family since I have a lovely, boisterous young girl. I also write on my personal blog Mamme a Firenze, which is dedicated to families in Florence. For Discover Tuscany, I manage our posts on the various social networks as well as write articles as a local to share my love for Tuscany!
Stefano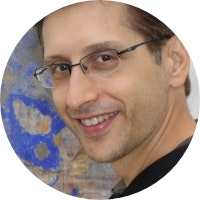 I love everything that revolves around technology, the Internet and web marketing, all of which leads to spending a lot of time in front of the computer. Luckily, I also love cycling on the roads and hills of Tuscany which prevents me from taking the shape of my chair. My family comes from both Florence and Siena and spent my university years in Pisa which makes me truly 100% Tuscan (but I do cheer for the Fiorentina team!). I handle marketing and SEO for Discover Tuscany, but I also like to write from my "local" point of view. Many of the photos on this site were taken during my bike rides. 😊
The Network
A project by WebPromoter

DiscoverTuscany.com and all of the websites that make up the Discover Tuscany Network have been created, continue to grow and are maintained by our web marketing agency WebPromoter. We are based in Florence and specialize in web marketing services and consulting for tourism.
WebPromoter Snc
P.Iva 05515250487
Via G.b. Vico 30
50136 Florence, Italy
Disclosures/Disclaimers:
DiscoverTuscany.com / WebPromoter participates in affiliate marketing programs and links to those sites may earn advertising fees. By buying through our affiliates, you support our website and keep all the info we offer on here free! Read more in our legal notes page.