Choose Your Experience in Tuscany
Book flight. Check. Reserve accommodations. Check. Organise itinerary … ummm, at a loss on how to fill those spring days in Tuscany?
Setting up your itinerary is normally the last item on your list (before packing your suitcase). In fact, part of the beauty of Tuscany is that it lends itself to many spur of the moment discoveries, like hilltop towns with fortresses, lazy vineyard photo opportunities and stumbling upon a local town festival with a sagra, music and dancing.
However, there are a few things you don't want to leave to chance such as pinpointing your "must-sees" during your visit, which should be decided ahead of time.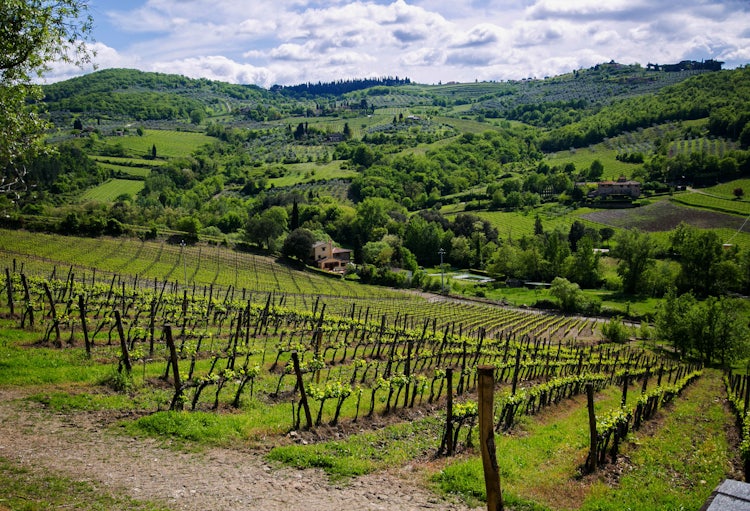 This page contains affiliate links. More details »
Local Experts about Tuscan Tours
Your options vary according to the length of your stay and how you plan on getting around while staying Tuscany. Our opinion maintains that the most convenient way to visit the vast and diverse region is to make use of the quality and professional organised tours that exist - however, we realise that sorting through the many enticing offers can be mind baffling.
The Discover Tuscany team has put together a list of their favorite organised tours, that in one way or another highlight the beauties of Spring. We will have sipping wine at sunset or getting your hands in the pasta. We will send you galloping through the vineyards or four-wheeling through the olive groves.
And we have a few suggestions on how to skip the lines at those fabulous world famous museums.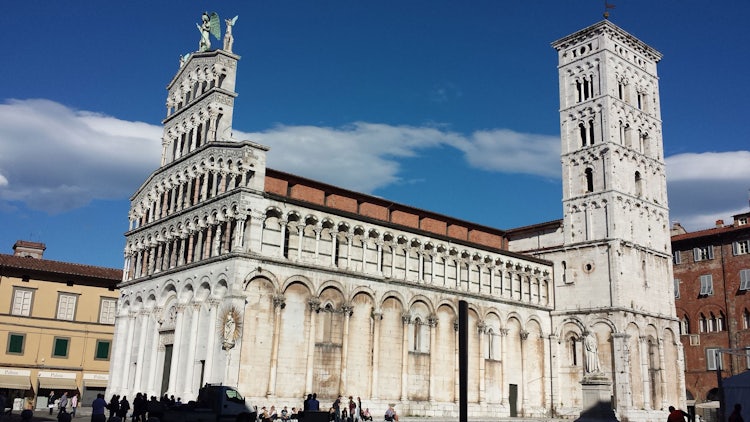 Cities of Art
Tuscany plays custodian to one of the largest collections of art world wide, thus the name "Cities of Art" - in fact, even the cities themselves are masterpieces. We will admit that the cities are relatively contained and easy to navigate. Yet a bit more assistance is the history, legends and marvels buried deep within the infrastructure is always a nice extra - and this is where a local guide comes in handy.
Whether you are inspired by the beautiful architecture, the fabulous museum, the awe-inspiring churches or the loaded museum, these cities will practically cater to every type of tourist: cultural, "foodie" or thrill seeker.
FLORENCE
The city to visit when you talk about art and architecture, though it doesn't fall below the competition with regards to wine, food and shopping! Florence is a compact city, making it ideal for those who like to do their own exploring, maybe using one of our three self-guided walking itineraries. Those travelling with the family will appreciate the time to entertain the kids with a tour/game at the Accademia Gallery before proceeding on to Palazzo Vecchio and Ponte Vecchio, finding the hidden secrets of the city on this private tour which takes into consideration a child's short attention span.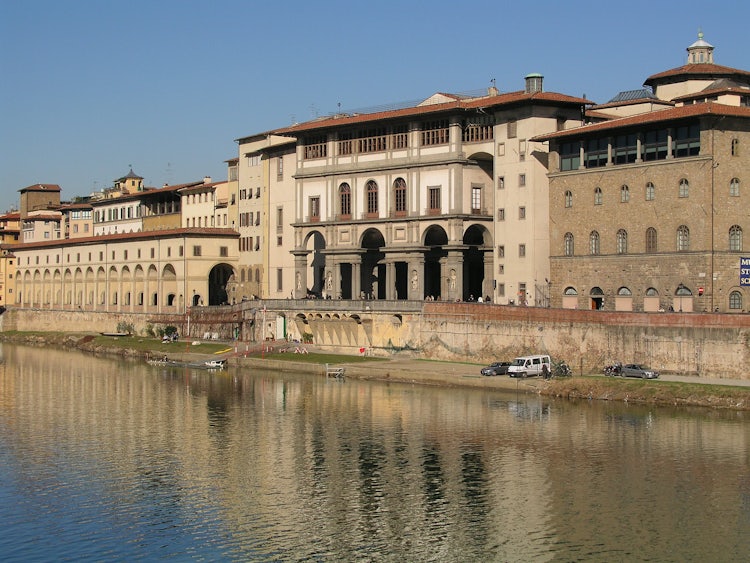 Some never make it to the other side of the river, except to visit Piazzale Michelangelo, but you will find there is a whole other world to be explored in the Oltrarno. If you are trying to make your dollar stretch, but don't want to give up on any of the fun, then you will love this Super-Saver walking tour which includes the Accademia Gallery, the Uffizi Gallery and the Duomo.
PISA
You might have heard that Pisa is all about the Leaning Tower and that it is very easy to visit with a one-day itinerary, and this is absolutely true. However, we wouldn't want to dissuade you from touring the city and climbing the Tower, and a private walking tour which combines both and will have you finding more to love about this city. May we suggest the perfect way to maximize your day? Sign up for the Pisa and Lucca in a one day tour.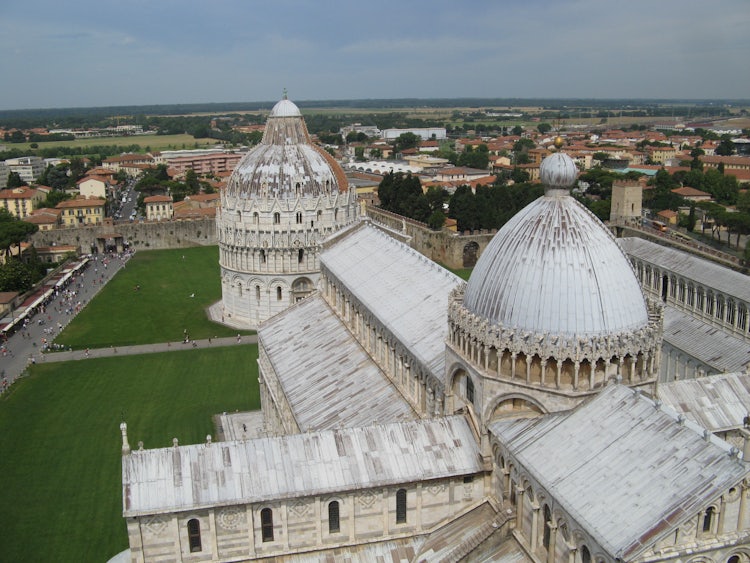 LUCCA
This amazing little town has retained a laid back atmosphere, even though it sees quite a bit of tourism. It ranks high on our list for places to really do some shopping and eat a leisurely meal because it is so easy to enjoy a day just wandering the city streets, visiting the churches and museums. You can easily combine it with a visit to Pisa with an organized tour.
SIENA
The monumental architecture of Siena is definitely awe inspiring, but then so are its delectable desserts and its exhilarating Palio! Easily accessible via public transport from Florence or by car on your own, you can enjoy a leisurely walking tour on your own. Or opt for a local guide who can give you the highlights while leaving you free to visit the Duomo, the museum at Palazzo and Santa Maria della Scala.
If your time is limited, how about a 2 hour tour of the secrets of Siena? Or how about exploring Siena with a tour of a Contrada museum and oratory? This is the only way to gain the exclusive access that only local residents have to their contrada shared areas.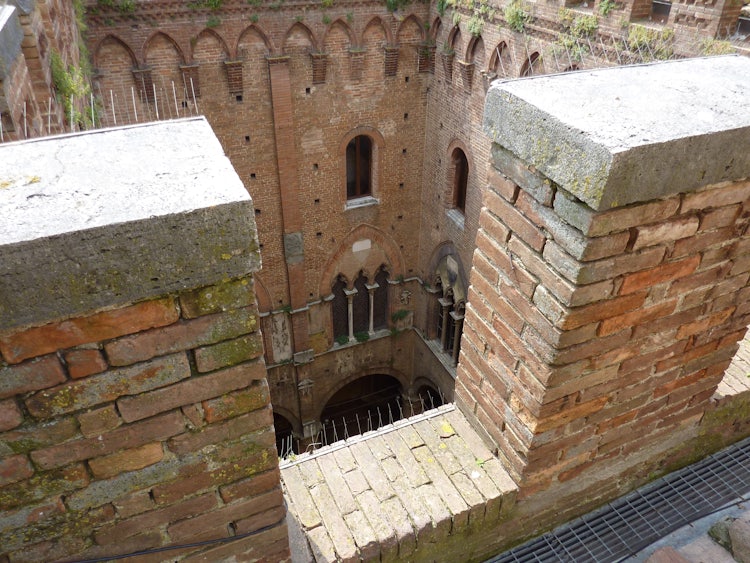 AREZZO
Easily overlooked, this thriving town has preserved much of its original beauty. The simple city plan makes it easy to navigate on your own, with a walking tour. Set on a hill top, the concentrated historic center will introduce you to the Etruscans, Romans, Medieval towers, Medici fortresses and neo-classic Renaissance architecture. Prefer to get the insider tips? Then make a point of booking a guided walking tour, before you take refuge under the loggia for a delicious Aretino meal.
CINQUE TERRE
We all know that Cinque Terre is located just beyond the northern coastal border of Tuscany, but for those who really want to see these cliff hugging towns with their colorful array of houses can easily make the trip from Tuscany. We have tried a full-day tour, and fell in love with the "surf & turf" option of mixing a boat ride with a walking tours of the five towns.
If you get there on your own, you might still appreciate a local showing you around the small towns.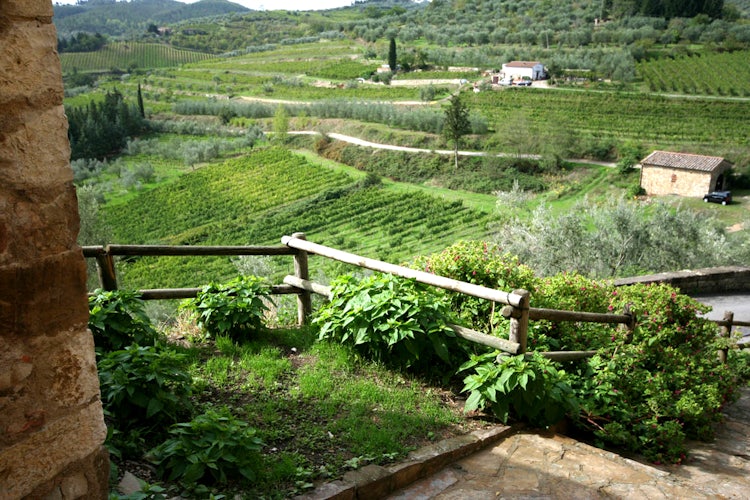 Tuscan Countryside on Tour
We have included a few suggestions especially indicated for those with a limited time frame - or even a shoestring budget, trying to make every second count.
Departure point Siena, destination San Gimignano: the iconic tower town in Tuscany will take you back in time and reward you with some fabulous panoramic views at sunset. Another great trip will combine the Chianti landscape with San Gimignano and Volterra, a the city known for its alabaster creations.
The weather is definitely in your favor during spring: the temps aren't too cold or too hot, and the Tuscan sun is gentle and inviting, so now is the time to really look outdoors for your fun. We challenge you to go beyond the sedate photo taking tours and really experience the excitement of the areas with either a full day experience on a Quad with a picnic or an off road wine tour in the Chianti wine region.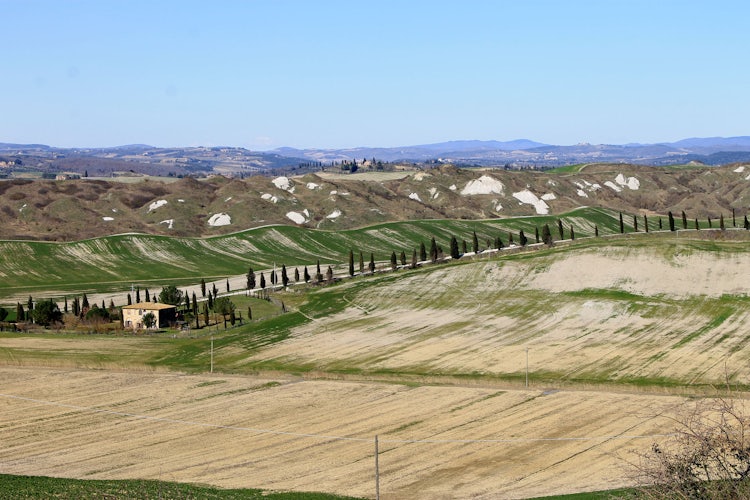 Siena also makes a good starting point for exploring the wonders of the Val d'Orcia. Book a full-day trip which covers the tower fortress of Monteriggioni and Pienza, a hilltop town famous for its cheese production. Our favorite includes a half day tour to the cobbled stone streets of Montalcino and the Creti-Senesi with is particular lunar-like landscape.
Touring the Vineyards & Wine Tasting
A visit to Tuscany just wouldn't be complete without tasting some of its liquid reserves! Though many associate this regions exclusively with Chianti, there are actually numerous "wine roads" with variations on the a theme: Vernaccia, Brunello, Montecucco DOC, or Vino Nobile...to name a few (really! There are over 200 types of wine.)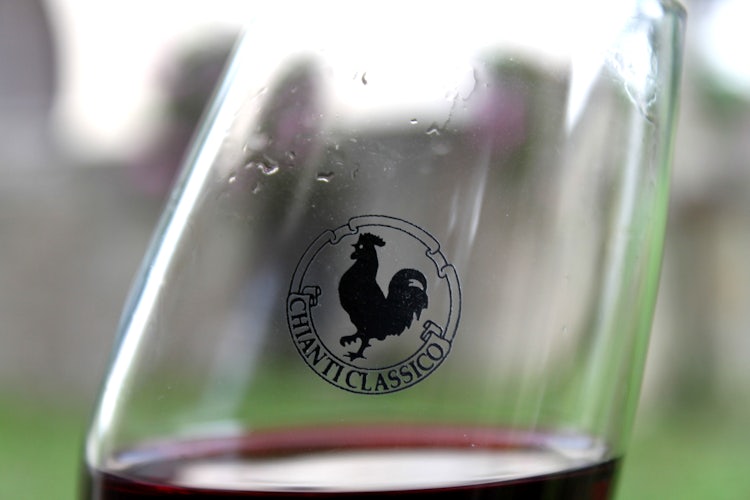 A day trip departing from Lucca will take you into Chianti Classico for a wine tasting and dinner or you can leave from Florence and combine the flavors of Chianti with a one of a kind spa experience.
Getting around in Style
Spring signals renewal - new vegetation, new flocks of colorful birds, new fragrances and wonderfully warm temps that simply beckon you to come and enjoy the outdoors. We say: do it like a true Tuscan, and take a Vespa tour - stopping for photos and visits along the way. However, if you prefer to keep all four wheels on the ground, then you can check out the 500 Fiat Tour.
It is the perfect moment to make the most of the great outdoors, and Siena with its particularly soft landscape makes a great alternative for those looking for some fresh air, especially when you include hiking and a wine tour.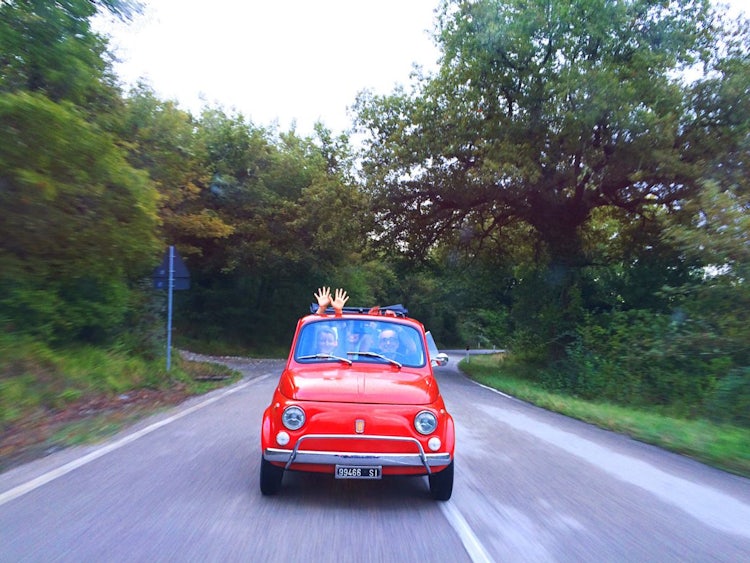 Most of these ideas are good all year round, though it is our opinion these tours make the most of the fabulous weather, fresh vistas and springtime excitement.
This page contains affiliate links. Read more details »