Holidays in the Hills of Chianti
The last words of a satisfied guest are words that the team at Tenuta Quadrifoglio Vacation Apartments remember with pleasure. After having travelled all over Tuscany - in the great cities of art, the exquisite architecture and world-renowned monuments - this guest declared that he felt like Tenuta Quadrifoglio was where he got to really see and live the "real" Tuscany. For the team at the front desk, the girls that are answering your emails before you come and guiding you with helpful info during your stay - this is a much appreciated comment. And for Cinzia, who has adopted the world of hospitality, this is the type of confirmation that makes all the hard work and struggle, worth it.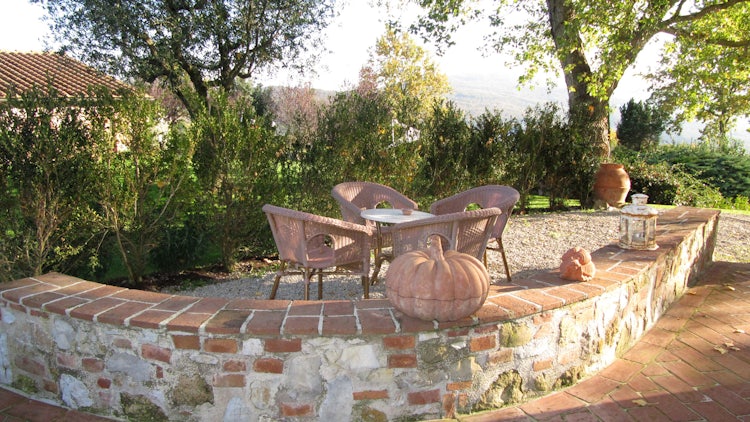 Positioned on a hillside just beyond the little borgo of Castagno and only 5 km from Gambassi with its newly installed thermal water spa, Tenuta Quadrifoglio boasts a solar and decidedly very panoramic location. Volterra, San Gimignano, olive groves, and spectacular sunsets…. However, I know when they said this is the real Tuscany, they meant so much more than vineyards, wine and medieval skylines. Tenuta Quadrifoglio offers several large apartments and B&B solutions with a comfy decor, leaning more towards the modern side of Tuscan yet in its simplicity and convenience they offer the perfect setting for a family-oriented holiday stay.

Why stay here?
We loved: the organization. If I were planning a party, wedding or reunion, this is the panoramic position where I would want my photos taken.
Ideal for: from couples, families of all sizes or singles travelling together, ideal for exploring the all of Tuscany.
Large bedrooms, modern bathrooms with many amenities and green yards for playing, sunning, and relaxing. This and more awaits you when you reserve a weekend, a week or more with the Tenuta Quadrifoglio Apartments.
You Make Your Own Experience
Cinzia and her brother are partners at the vacation apartments, and it has been an adventure for them both. "We didn't start in vacation rental apartments. My father worked with fish - I grew up with fish all around, I mean ask me anything you want about filleting a branzino BUT when it comes to hospitality. Well. I learned that hands-on." And by appearances she learned quite a bit. Not only have they grown in their offer of holiday apartments for couples, families and friends but there are 5 B&B suites and a party room for weddings, anniversaries and holiday celebrations for more than 250 PAX.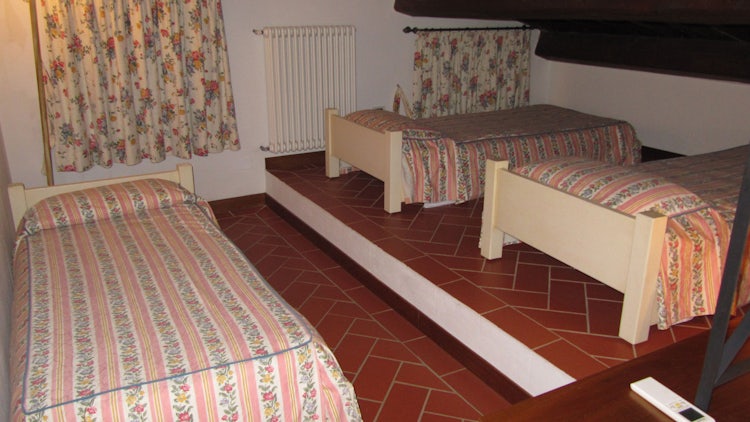 The original structure dates back to the 1800's and has been transformed into typical Tuscan style accommodations with rich wood accents and terracotta floors. The more modern apartments with panoramic views over the valley have a whimsical, almost romantic decor along with modern amenities such as a dishwasher, air conditioning, wi-fi and energy saving key cards.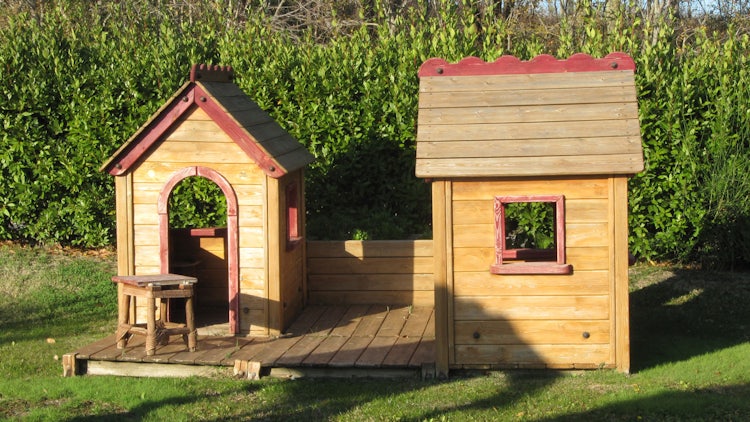 Plan an Event in Tuscany
In my experience of working with couples and destination weddings - the biggest dilemma seemed to be finding a location that combines the essence of Tuscany with the many prerequisites of each guest. Those with large families, friends who all want to hang in one apartment, the guest that prefers to be spoiled with breakfast and lunch and those who want "real country" Tuscany while there are those who sleep better in a modern Tuscan setting. At the Tenuta, it is possible to get everyone under one roof - and what's more? You are in an excellent position for day trips and adventures throughout Tuscany.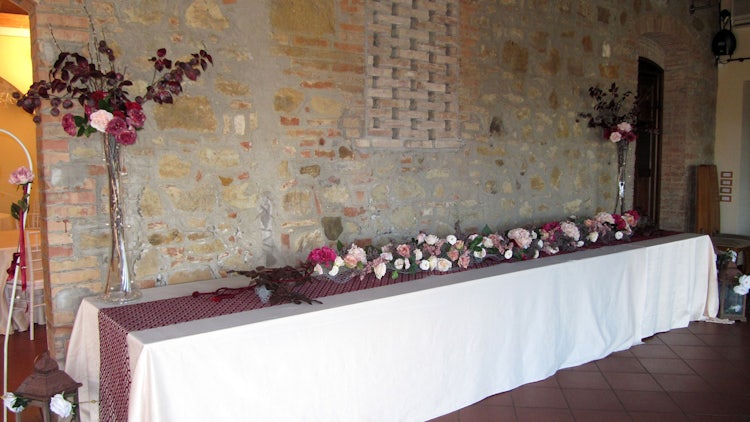 Highlights of my Visit:
Highlight: Immaculate gardens, pristine and picture perfect.
Surprise: The drive to get there was marvelous, one surprising view after another
Favorite: The position of the jacuzzi…. I think I would be a permanent fixture by (in) the jacuzzi tub.
Cinzia and family came about this work just a little backwards for most people. For most who are in the business of offer hospitality and accommodations, they are restructuring a family home, or taking over where their parents left off... maybe they took over an established property after working for years in the sector. Instead, her family had the vision to see this depleted Tuscan farm and imagine a warm and welcoming residence where friends, families and even lovers would be able to create happy and memorable moments together. Vacations, weddings, and parties.
More Surprises in Tuscany
A pleasant surprise was the arrangement they have with the local government to actually host the wedding ceremony on the grounds. In most cases, the "sposi" are forced to use the local government building - which granted in some cases is spectacular but not always. The mayor will come out and perform the wedding right here in the lush garden with breathtaking views of the valley, the trickle of the water in the fountain and the rich colors of the Tuscan countryside all about.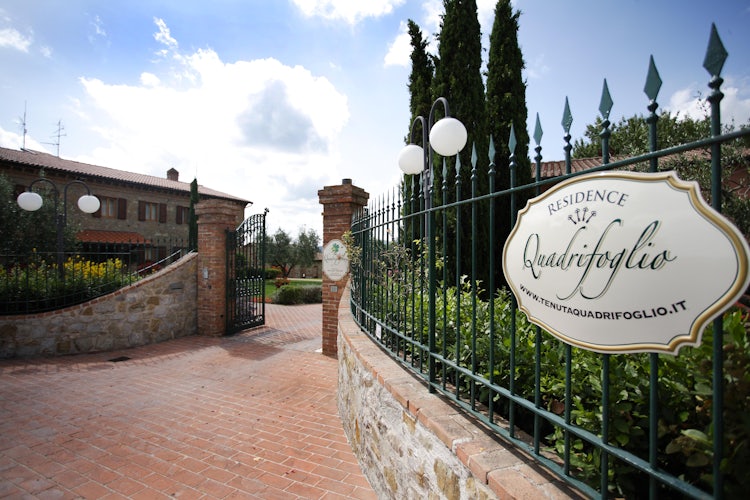 But you don't need to get married here to enjoy the many services which range from a child's playground to a jacuzzi tub; horseback riding (both lessons and trails) to a yummy breakfast. An example of the buffet, the team told me "The normal breakfast goodies: cookies, cakes, yogurts, cheese… and pancakes. We had a chef come in and show us how to make them from scratch!" It was too late in the afternoon to ask for a sample, but their enthusiasm was telling.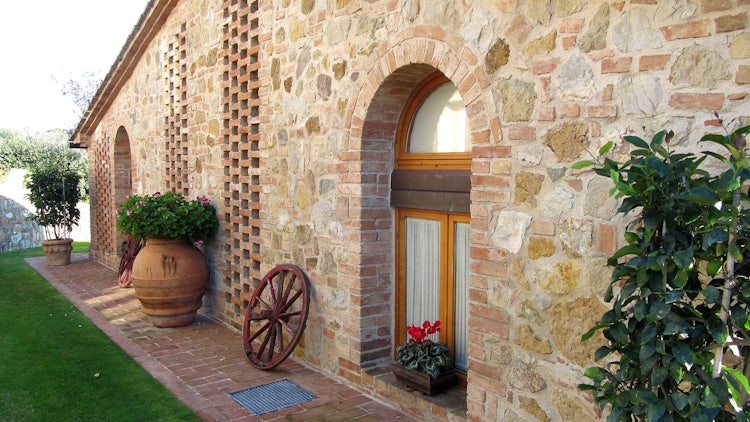 As for the gardens and the layout of the property, it was more than beautiful. I do believe if the jacuzzi had been fired up, I would have found a good excuse to take a dip... and maybe even open a bottle of red wine from the area… just to be in theme and, of course, all in the name of quality control.
I guess it will have to wait for another time.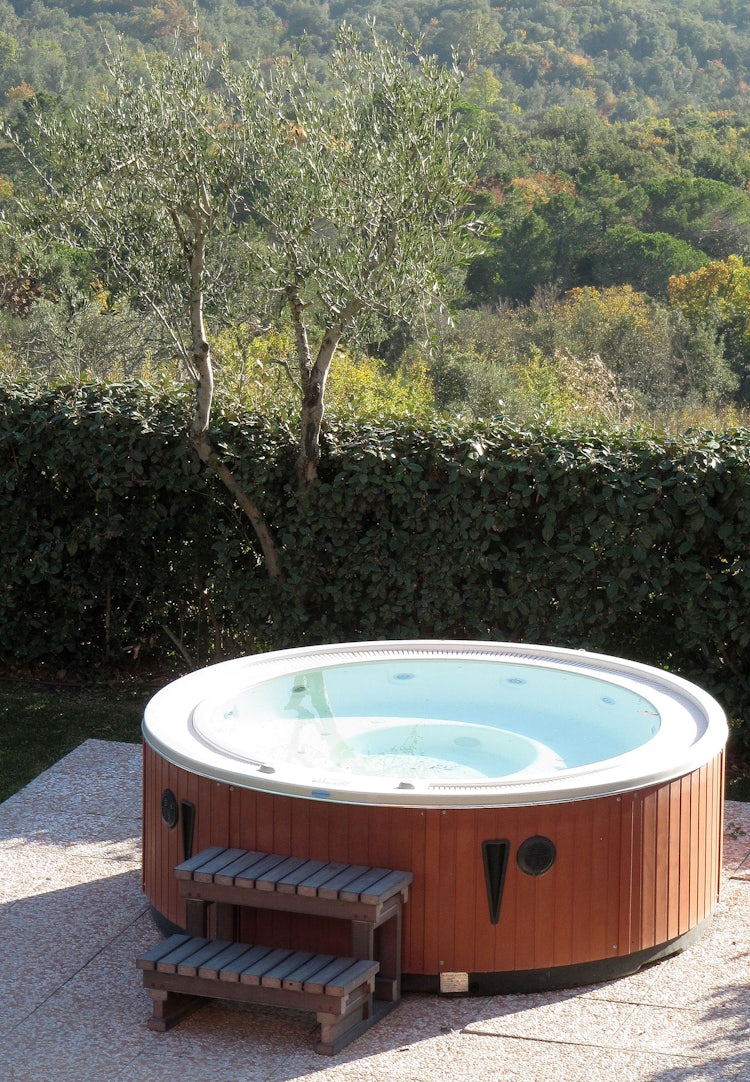 Between the meticulously cared for grounds, the pristine and comfortable accommodations, the spacious and welcoming common room for events and the proximity to many of the more characteristics towns and monuments of Tuscany… there is really no reason why one would want to roam too far from Tenuta Quadrifoglio and the "real" Tuscany.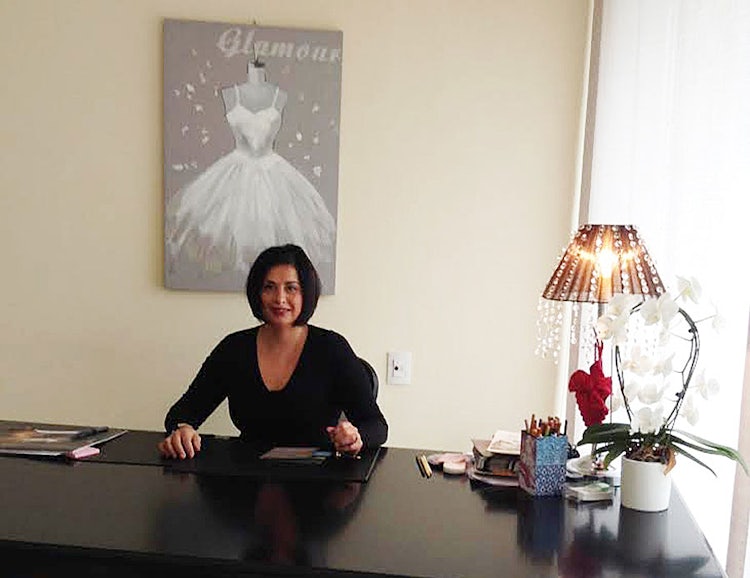 This is a Sponsored Article but reflects the honest opinion and experience of the author. More details »