Between wild landscapes, sandy beaches & historic castles
The Lunigiana territory covers one of the northernmost points in Tuscany, including marble tipped mountains and crystal clear waters of the Tyrrhenian sea. And it offers some compelling reasons why you should make it your base while on vacation.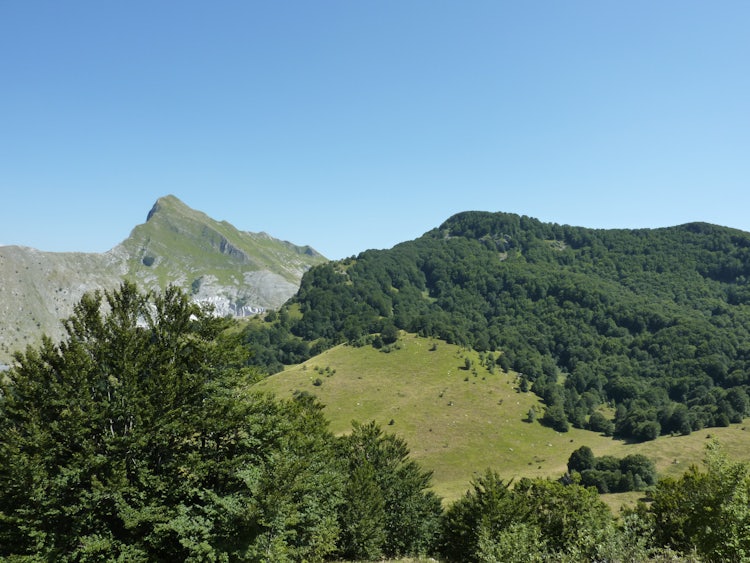 With so many locations to choose from when deciding to vacation in Tuscany, it is imperative that one takes the time to consider what you are looking forward to the most while on vacation: city centers, wild landscapes, active adventures? There are so many options.
Finding the right accommodations should be a mix of both comfortable and inviting hospitality which combined, lend themselves to experiencing an area with your own personal criteria. If nature and tranquility are your primary goal when choosing a base in Tuscany, then maybe we can persuade you that Lunigiana has all of that and so much more.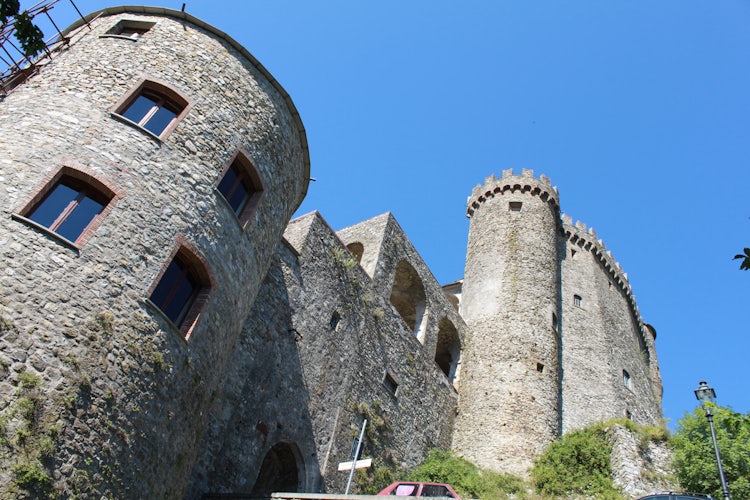 1 - Castles
Located in the uppermost corner of Tuscany, the Lunigiana area was historically considered an entry point into the territory and thus contested for many years leaving behind a landscape dotted with castles, towers, and fortresses. An itinerary based on the castles of Lunigiana will give you the perfect opportunity to appreciate the natural beauty of the landscape, and the many small towns that surround these imposing structures. Pontremoli, Fosdinovo, Piagnaro, the Fortezza di Sarzanello, and the Fortezza Firmafede are just a few of the structures still visible today.
2 - Food
Just when you think you have tasted it all in Tuscany, you stumble upon a new zone with a whole new realm of recipes and ingredients to savor. You will have undoubtedly observed during your travels that the menu changes along with the landscape; tradition is the key ingredient in the local recipes. As you pull up a chair and open the menu in Lunigiana, it is guaranteed that your taste buds will be tantalized with local pasta (testaroli), salumi (lardo di Colonnata) and bread with local grains, porcini mushrooms, polenta, wild game and chestnuts...just to mention a few variations on a theme.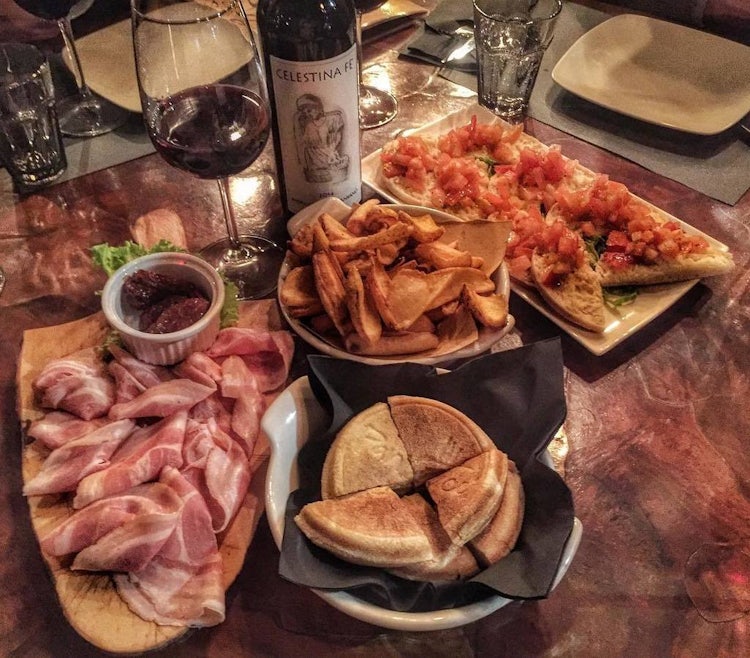 3 - Oil & Wine
It is always amazing how many persons come to Tuscany yet never taste any wines from outside the Chianti area. Lunigiana has been in the wine business just as long as Brunello, Vino Nobile and yes, even Chianti Classico. Did you know that there are three categories of wine directly tied to this area of Tuscany: Candia Hills, Luni Hills, and the valley of the river Magra starting near Pontremoli. So as you consider your itinerary, be sure to add a few tasting opportunities and don't miss out on one of the areas best-kept secrets - great wine and olive oil.
4 - Historical Sites
It's not just the castles and fortress that dot the landscape but the parish churches, medieval towers, Etruscan towns and Roman settlements which have been recovered and restored. These places mark the passage of the pilgrims, the growth of Christianity and the home of ancient populations who left art, city walls and ruins behind throughout the ages. Search out the Apse of the Romanesque Parish Church di Sorano, and the ancient ruins of Luni (which give Lunigiana its name) and the stelle statues in Pontremoli. Have a look at this itinerary for more ideas.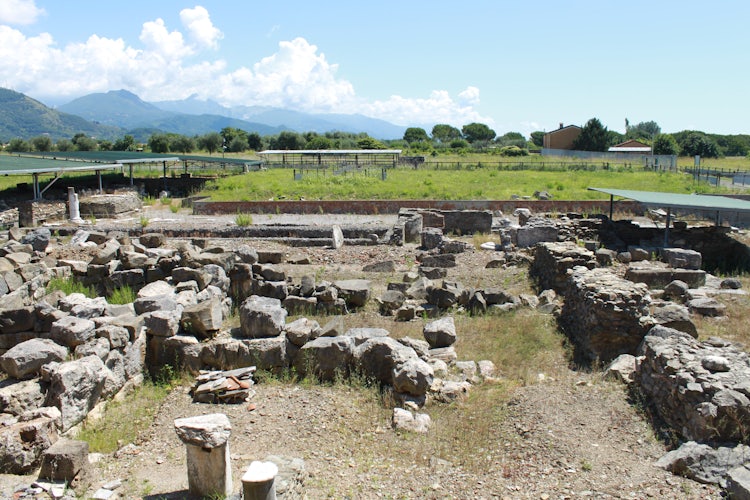 5 - Skiing
Less than 20 km outside of Pontremoli, on the northernmost border of Tuscany, one enters into a winter wonderland where the mountains are white but not with marble - but with snow. Last year Lunigiana boasted over 100 days of snow and skiing - not bad for being so far from the famed Alps in north Italy! The Zum Zeri ski slopes offer opportunities for all skill levels and are equipped with rental areas, ski lifts, and restaurants. These slopes attract Italians from the nearby valleys, but they also make an excellent place to stop while on vacation this winter in Tuscany.
6 - Caves
It might not have occurred to you to visit underground in Tuscany. However, if we continue to look towards the mountains in Lunigiana, which provide skiing opportunities and blocks of marble for great artists, we will also find that this landscape, influenced by the excavating effects of underground water, offers some of the more spectacular phenomena known as Karst terrain. Several of the caves formed from this flow of water are open to the public with guided tours and offer amazing images of underground landscapes like that of Grotte di Equi and Monte Corchia.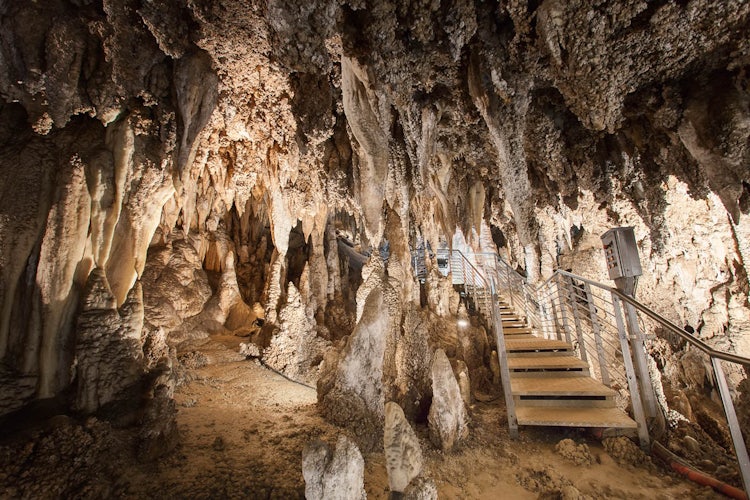 7 - Sports & Extreme Sports
Do you enjoy getting up-close and personal with Mother Nature? The trekking or MTB paths that wind in and out of the forests, fields, valleys, and slopes of the Lunigiana landscape are exactly what you are looking for during this vacation. Besides the skiing and spelunking activities, the mountains in Lunigiana offer the perfect setting for a canyoning adventure; have fun with rope descents. All this activity will fill your lungs with fresh air and get your blood pumping and not just for the exercise but also for the breathtaking views that you will encounter along the way. And all of this will help you build an appetite (see point number 2!)
8 - Day Trips
Between the castles, mountain peaks, and freshwater streams there are also several opportunities to experience the more popular sites and cities of the area. Plan a day visiting the Leaning Tower of Pisa and Lucca or the lovely sandy beaches along the coast near Forte dei Marmi. In fact, many take the opportunity to explore the world-famous coastal towns of Cinque Terre which border along the northern tip of Lunigiana. These, and many more sites, are easily accessible using either main highways or panoramic back roads.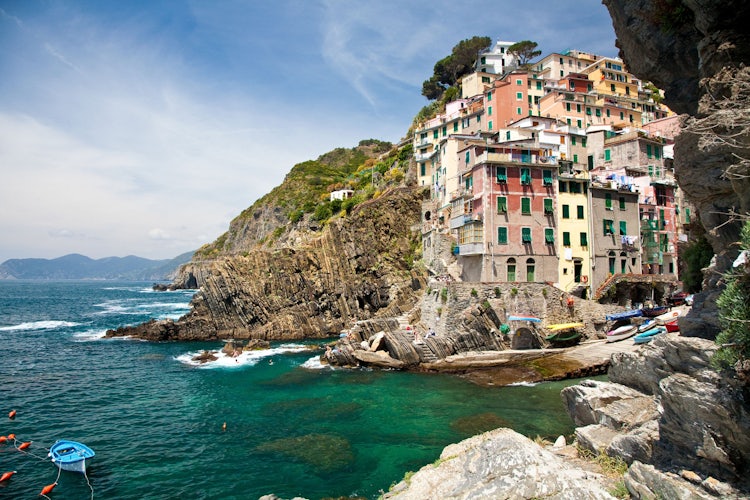 9 - Carrara & Marble
It would be remiss not to mention that Lunigiana is also the home of the quality marble which has been quarried since before Michelangelo and his renowned masterpiece David. Though once carved up mercilessly, these mountains are now under the watchful eye of UNESCO and the Italian government so as to not endanger the landscape by depleting the peaks. A visit to these quarries gives you a new perspective on the grandeur and mammoth amount of work it takes to provide marble for art and architecture worldwide.
10 - via Francigena
The Via Francigena, a pilgrim route starting in Canterbury England and enters at the Cisa Pass in the northwestern tip of the Lunigiana. It then makes its way down towards Lucca, across to Siena before heading south toward Rome in 15 stages. The path passes thru several towns and landscapes which have maintained their medieval charm. Particularly noteworthy is the Labyrinth at the end of the stage in the town of Pontremoli, the very same one that has been a symbol for the via Francigena over the years.
One More Helpful Suggestion
When you start searching for your holiday accommodations, we have a few insider tips for you. First, we suggest, when possible, that you reserve your holiday accommodations directly with the owners. For example, a website like TuscanyAccommodation.com, cuts out the middleman and has you saving on booking fees. In addition, when you use one of these sites you talk directly to the owner who can offer special discounts that aren't advertised on re-seller sites.
Our second consideration when using one of these types of sites, many times it means that the vacation apartments, villa rentals, B&B, and hotels are comprised of structures often visited and reviewed by an impartial and experienced staff. These reviewers make a point of speaking with the owners and/or guests to get a well round opinion of the services, hosting and accommodations.